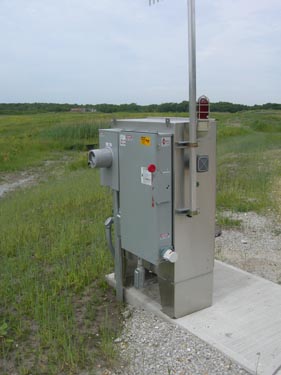 Pantrol, Inc. was established in 1966 concentrating on providing quality electrical controls for many industries. Since that time, we designed and built over 11,000 control panels world-wide.
We specialize in the areas of foundries, packaging, farming, machine tool, breweries, automotive, food and most recently, municipalities; concentrating on waste water treatment, automated, aquatic playground equipment and temporary power takeoff stands for the cities food and refreshment booths during special events.
Our design team can work with you from a general description or sequence of operation and generate an engineering design package from start to finish.
Our manufacturing facility and engineering department are at the same location, expediting your control needs. The control process can be very basic or it can be elaborate. It is up to you. With todays economy, we can provide you with a functional control panel that meets all appropriate codes and work within your budget to stretch your operating dollar.
We are CUL certified (UL508A). All of our systems are designed and built per NEC standards.
Whether you need control panels, motor control centers (mcc), industrial controls, process controls, operator interfaces, or pump controls, we can help.
It's easy to get started. Let Pantrol tackle your control needs. Just contact us today and we will handle the rest.